The best TV shows
to learn Spanish
If you have made up your mind to learn Spanish, you must have also pondered upon the various available methods to do so. Which is the best or most effective method depends upon the type of person you are and whether you are more comfortable with traditional, textbook kind of learning or if you prefer more creative, immersive learning experiences. Some of you might even have a photographic memory, and thus every person requires a different mode of learning that suits their particular needs.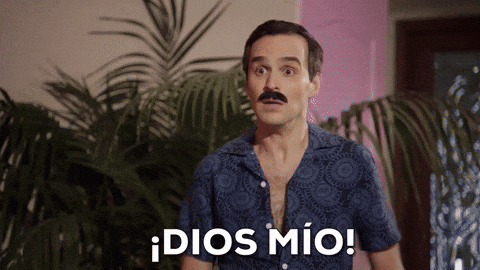 However, some learning methods are so effective that they work for majority of the people and are super fun in their nature too. If you have been exploring ways to improve on your Spanish skills, you might have come across the idea of learning it through different art forms, like television shows. This is quite interesting as it mixes entertainment and education and makes language learning a slightly lesser daunting task than usual. Moreover, the great thing about TV shows is that they actually exemplify the use of the language in everyday conversations, as used by natives. This not only helps the learner get a good idea of the context in which various phrases, words and their different forms are used, but also gives an idea of their effect and appropriability. Best of all, it even helps you improve on your pronunciation by hearing the characters say the words repeatedly. How cool is that?!
The learning from TV shows is probably best combined with your traditional method to get the most optimized results, or you can also opt for tv series after you have completed your theoretical learning process and are now looking to practice what you have learnt.
So, the main question arises – which shows should you watch to get both your entertainment and learning juices running? The good news is that there is a wide range of shows that use the Spanish language nowadays with equally amazing storylines sure to keep you hooked for hours. They are available on a wide range of easily accessible platforms including Netflix, Amazon Prime, Hulu and YouTube.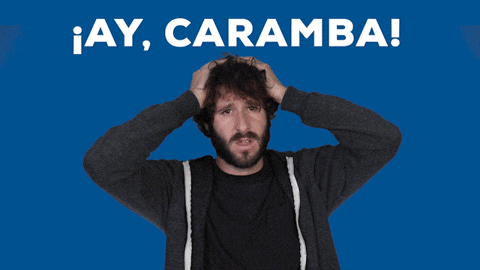 But if it were THIS easy, wouldn't everyone be speaking Spanish by now? Or you would have already learnt it by now…
Watching TV shows is a great way to learn, but at the same time there are a couple of pitfalls to watch out for. Just 'watching' the seasons will not be enough to learn Spanish, you will need certain strategies to extract the most from these shows. This is what I will be discussing below, alongside some great show recommendations. I will also be talking about how to choose the right series, the most important aspects of the shows to focus on and finally, what to do when you don't understand something.
Read on below to find some of the best TV shows to learn and improve your Spanish!
1.- Money Heist (La Casa De Papel)
The show is about an ambitious group of criminals who plan to print billions of euros from the Royal Mint of Spain and is regarded as one of the best foreign language shows on Netflix. It was originally aired on a Spanish TV channel, but later edited and acquired by Netflix. The mastermind behind the 8 robbers is El Profesor, and they all have disguises and code names. You will definitely be amazed by the crew's skills in hacking and defrauding while executing their operation. The title is actually a strange translation from Spanish as La Casa De Papel literally translates to "The Paper House", however the show is so good that you will not care too much about the title. It was originally intended as a short series but currently has three seasons in catalogue on Netflix as fans eagerly wait for a fourth one.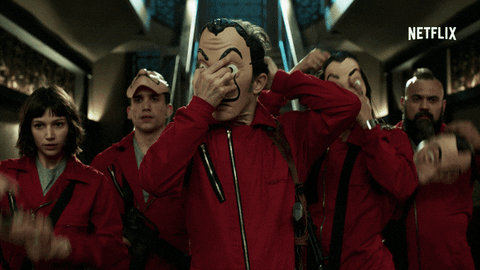 The show has an 8.5/10 IMDB rating and uses European / Spanish accents. The level of Spanish used is what you would hear nowadays in regular conversation between friends, filled with colloquial Spanish expressions and jokes. Since most of the characters speak quite clearly, you will have no problem in understanding.
2.- Narcos
Based on a true story about Columbian drug lord Pablo Escobar and his Medellin Cartel, Narcos is a thrilling show that showcases Escobar as he builds his drug empire while federal agents try to track him down. It has an 8.8/10 IMDB rating and is great for fans of shows about corruption and underground criminals. It is set and shot in Columbia and follows the billionaire drug lord through production and distribution of cocaine as his enemies, the Drug Enforcement agents (DEA) try to pin him down and put him behind bars. It has four seasons, the first three deal with Escobar and the Cali Cartel, whereas the last season illustrates the infamous Miguel Felix Gallardo, Mexico's answer to Escobar.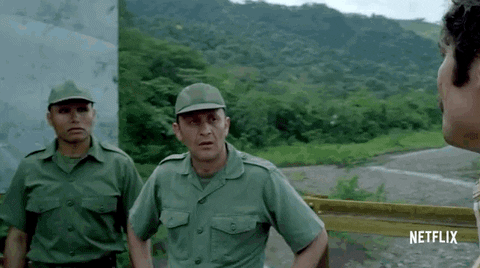 While the majority of the show is featured in Spanish, the scenes of the US government where they are hunting Escobar are in English. Thus, it is a good show for a beginner who prefers a gradual immersion into Spanish. The show uses several accents because of diversity in the cast members, including Colombian, Brazilian, Mexican, Puerto Rican and Spanish accents. A popular criticism has been the non-Colombian accents of the actors despite the show being based in Colombia. However, language learners can use this as an opportunity to improve listening comprehension skills by looking for differences in the Spanish accents.
3.- Elite
Currently with three seasons and counting, Elite is another Spanish language Netflix special which follows a murder mystery inside a prep school in Spain. The show includes a series of flash forward scenes mixed with a present-day story based on love and corruption. The storyline includes three main characters who are students from a working-class background, and they find themselves in Spain's most elite school when they are awarded scholarships. However, drama ensues as forbidden romance, clashes and eventually a murder that gives life to a police investigation becomes part of the plot. Thus, it is not your average high school tv show – even the opening scene shows a character covered in blood for reasons unknown, but later unraveled of course.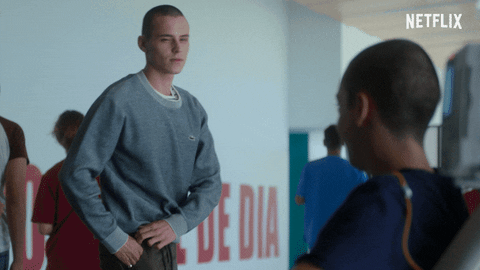 The show is entirely in Spanish, and thus great for intermediate and advanced learners of the language. Netflix might recommend the one dubbed in English to you, but I strongly recommend you switch the audio to the original European Spanish language and turn on English subtitles alongside for an enhanced learning and entertainment experience. While watching, make sure to catch how many Spanish words and phrases you recognize as well as the pronunciation of the language. This will be a great chance to apply your knowledge and speak more fluently in the real world.
4.- El Chapo
For fans of true crime stories and Narcos, El Chapo is a great tv show to watch. With a 7.9/10 IMDB rating, the series is a Netflix classic with a thrilling enactment of the rise and fall of Mexican drug lord Joaquin 'El Chapo' Guzman. His life follows a path from working in Mexican cartels around 1985, the likes of Guadalajara cartel, to becoming one of the most powerful drug lords in the world as Head of the powerful Sinaloa Cartel, and eventually his downfall. The series also illustrates the truth of corruption in Mexican politics. However, if you are not to keen on violent series or movies, you probably might want to pass this, because it does get pretty illegal and violent! However, the drama is a great piece of art and you find yourself actually rooting for the guy after a little while.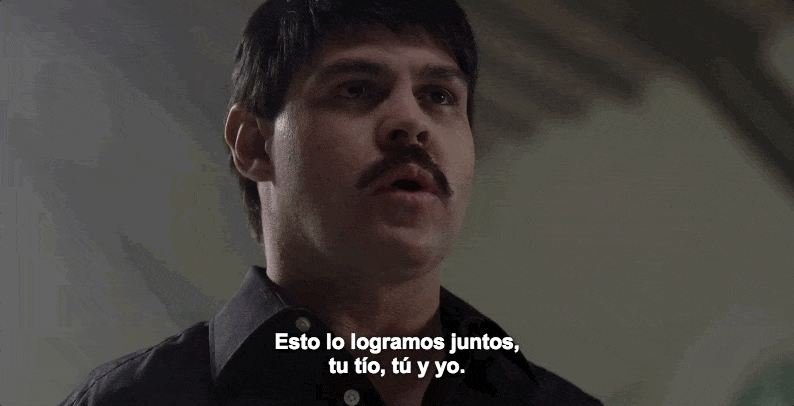 The season is good for learning Mexican Spanish because it includes minimal English dialogue, and thus appropriate for intermediate to advanced level language learners. It features useful descriptions in Spanish regarding the main characters involved in drug trade, and mainly showcases Mexican Spanish accents. It can also help you improve your Mexican slang and give you a sense of real-life informal conversations.
5.- Grand Hotel (Gran Hotel)
If you are a fan of Downtown Abbey and want to learn Spanish too, you will most likely love this show. Grand Hotel is for fans of period dramas that embody love, mystery, and scandals. Set in the early 1900s during the reign of King Alfonso XIII in Spain, the plot follows a working-class boy, Julio Olmedo, who is in search of his missing sister, who was a maid at the infamous Grand Hotel. He finds out that she has ran away, but he believes this to be a cover up story. Thus, he continues to investigate her disappearance while taking a job as a waiter at the hotel, and on the side falls in love with forbidden characters too.
The series is available on Netflix and was filmed at the Palacio de la Magdalena in Santander. Due to the fact that this was a period film, the formal Spanish spoken by the characters is something that is not common today. However, it is still a great show to learn useful vocabulary, that is clean from slang, and has crisp pronunciation as well. It has an 8.4/10 IMDB rating and features mostly European Spanish accents.
6.- Isabel
A Spanish historical fiction TV series, Isabel is available of Amazon Prime, Netflix and Hulu to watch. It follows the reign of Queen Isabella I of Castile throughout her childhood, marriage, arrival to the Crown and even the journey of Christopher Columbus to America. This was specifically revolutionary because at the time women were only looked at as mothers and wives. The theme of the show is love and corruption and how the characters lives' get intertwined in the two. The episodes are an hour long and use the original Spanish dialect for communication. I personally loved the storyline and drama involved, especially because the actors were very convincing too. The Queen had a truly compelling figure and keeps you entertained with her aura. The show has an 8.3/10 IMDB rating and is a beautiful historical memoir. Each episode leaves you curious and longing for more!
This was also originally broadcasted on a Spanish TV channel, and currently has all three seasons available on Amazon Prime. The dialogue of the series is 15th century Spanish and is a little fast-paced which might make it a little harder to understand. However, it still helps if you are a learner regardless, especially those at an intermediate and advanced level of learning.
Now that we have discussed some of television's finest shows that are packed with Spanish history, culture, and language, I hope you will have a blast watching and learning from them! Some tips that I have for you are that firstly, these shows would be of greatest value to you and you will be able to enjoy them to when you are already at an intermediate level with the language. This will help you pick up new words without much effort and understand more of what is happening too.
Another tip to keep in mind is to go for a show that you genuinely like. It would be pointless to choose one that you have no interest in and might end up getting bored from. Instead, pick from a genre that you prefer in your native language and that will help you get hooked easily in Spanish too.
Finally, try to find a show that is appropriate for your level. If you choose one that is extremely complicated and uses a non-popular Spanish dialect, chances are it is no good for you and you end up getting overwhelmed. Instead, start simple and get yourself acquainted before you target the big guns. The best way to do this is to put yourself to test! Simply pick out a Spanish TV show and play the first episode with Spanish audio and subtitles both. Watch it for a few minutes and see how much you are able to grasp. If majority of what is being said makes sense to you, hurrah! You have done well Samurai!
Make sure to watch all of these TV shows that are the BEST to learn Spanish in combination with the teaching from your favourite language instructor Polyglot Panda!